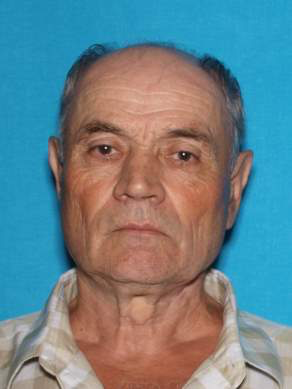 Springfield, Mo. – Springfield police officers discovered the body of a deceased man in the 3900 block of S. Lone Pine yesterday evening, Oct. 10. The man is believed to be Anatoli Dvorschi, 71, who has been missing since Sept. 25, however, SPD can't positively confirm the identity of the man until additional forensic tests are completed. The Springfield Police Department has been in contact with Dvorschi's family.
This is an active investigation and additional details will be provided as they are available.
Springfield, Mo. – The Springfield Police Department is asking for the public's assistance in locating an endangered missing person.  
Anatoli Dvorschi, 71, is a 5-foot-8, 200-pound man with brown eyes and gray hair. Dvorschi was last seen around noon on Sept. 25, at 3475 S. Euclid Ave., wearing a dark green t-shirt, black or dark grey shorts and filp flops. He frequents the Sequiota Park area.
Dvorschi only speaks Russian. He also suffers from dementia.
Anyone with information relating to his whereabouts should call 911 or the Springfield Police Department at 417-864-1810 or make an anonymous tip to Crime Stoppers at 417-869-TIPS (8477).