Springfield Police Investigate In-Custody Death 
Case number: 22-2391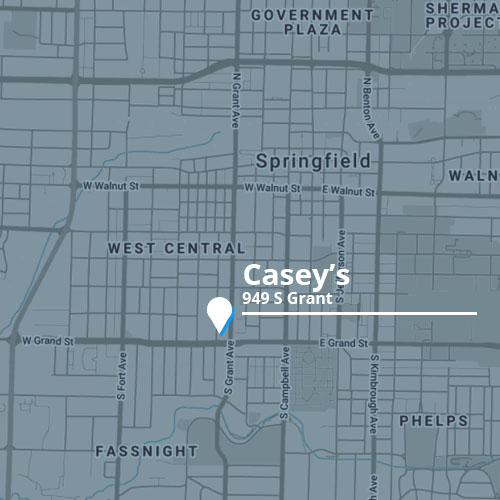 On January 22, 2022, at 8:27 p.m., Officers were dispatched to 949 S. Grant, Casey's, in reference to a check person call.  Officers arrived on scene and contacted two males rummaging through the trash dumpster on the parking lot.  
Officers discovered one of the men had an outstanding warrant. He was placed under arrest but immediately resisted when Officers attempted to place him in handcuffs. During the struggle, an Officer deployed their Taser, but it was ineffective. The man then produced a knife, but the Officers were able to knock it away from him.
The man escaped their grasp and ran northbound on Grant. Officers chased him on foot, caught him, and attempted a second Taser deployment, but it was ineffective. Officers continued to struggle with the man, and he attempted to pull a second knife from his waistband. Additional Officers arrived on scene to assist, and he was finally subdued and taken into custody.
Prior to being booked into the jail, the man was transported by ambulance to a local hospital to be medically cleared. While enroute to the hospital, the man stopped breathing and paramedics began CPR. However, those efforts were not successful, and he died at the hospital.
Officers are attempting to identify next of kin to notify them of his death.
2019 In-Custody Death
In April of 2019, a similar incident occurred involving an in-custody death after use of a taser. Two Springfield Police Officers pursued a shoplifting suspect and one officer deployed his taser. The suspect continued to run but was apprehended. After being secured, officers observed that the suspect had stopped breathing. Officers conducted life-saving measures and the suspect was transported to Mercy Hospital where he later died.
Two months after the suspects death, it was confirmed by the suspect's grandmother that the Greene County Medical Examiner's Office determined the cause of death to be cardia arrhythmia due to the combination of exertion, left ventricular hypertrophy, and methamphetamine intoxication.
The manner of death was listed as "accidental." According to the man's grandmother in an article by the Springfield News-Leader, she was not aware of him having any heart problems as a child or young adult and she reportedly had many questions in regards to his death.