Man Dies After Being Thrown From Vehicle
On April 5th, 2006, a man was thrown from his 1995 Chevy five miles east of Marshfield, Missouri on Interstate 44. The man died at the scene, but his only known family, a three-month-old chocolate lab named Cocoa survived. The man was initially identified as Charles Goudeau, a 46-year-old man from Marshfield.
After his death, Charles was cremated and his ashes waited to be claimed. It was soon discovered, however, that Charles Goudeau was not who he seemed. He was not carrying identification on the night he died and was identified because he previously had been booked in the Greene County Jail. Police found that the social security number being used by Goudeau belonged not to him but to a man from Texas.
Cocoa, Charles's dog, was adopted by Webster County Deputy Sgt. Michael Kyle and became a D.A.R.E. Mascot with Webster County.
About Charles Goudeau
The man going by Charles Goueau was a Black man probably in his mid-forties. According to the Missouri Highway Patrol, he was 5′ 9″ tall and 180lbs with black hair and brown eyes.
How You Can Help
Even if you did not know Charles Goudeau, you can help find his true identity. Visit NamUs.gov to search for missing men that match this man's description.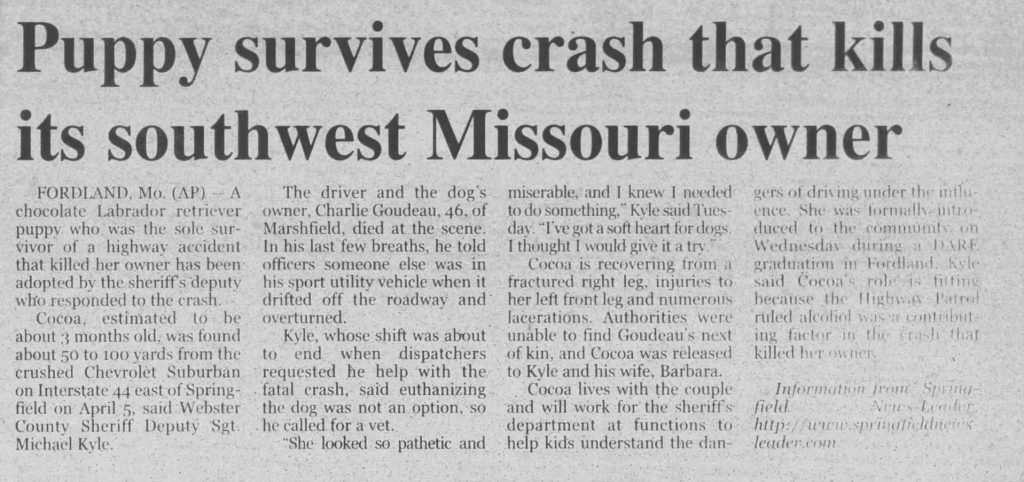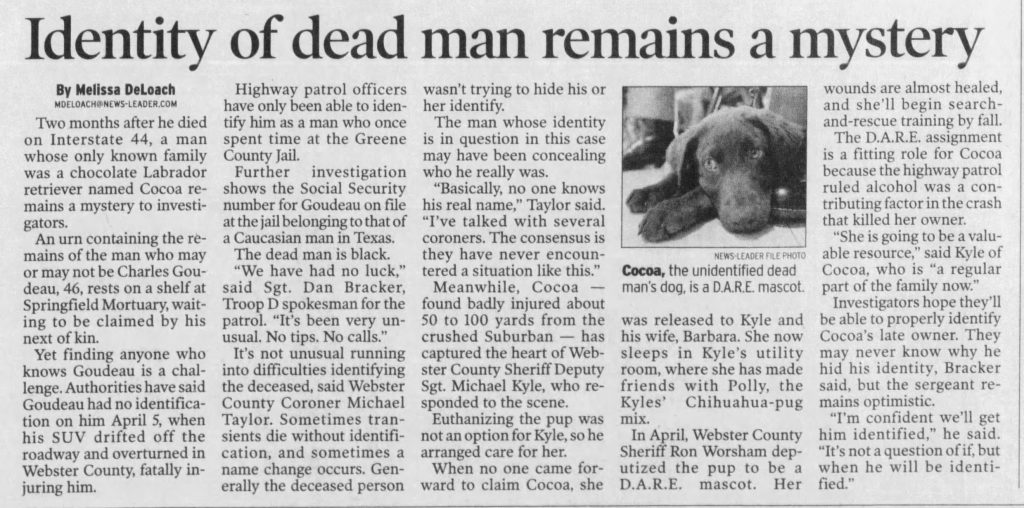 Additional Resources